INTRODUCTION
CK Club – Circle K's owned app-based Loyalty Platform. CK Club is created by a group of Circle K Lovers to share interesting promotions and bonuses with like-minded people. 
BENEFITS
FOR MEMBERS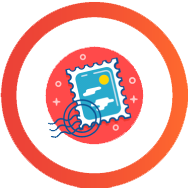 E-Stamp Collection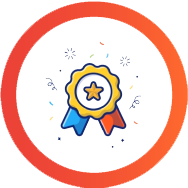 Tailor-made Promotions & Rewards for Members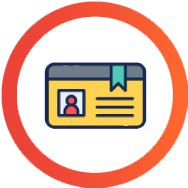 Exclusive Membership Benefits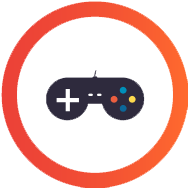 Plenty of Games with Wonderful Rewards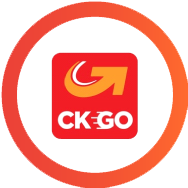 CK GO Delivery
FAQ
GENERAL QUESTIONS
1. What is CK Club?
CK Club is a shopping assistant for loyal customers of Circle K Vietnam, guaranteeing to make your shopping experience at Circle K a pleasant one. If using CK Club, you will enjoy membership benefits and privileges when shopping at Circle K Vietnam stores.
2. How can I find my membership code on the app?
Open CK Club then click on "My ID" located in the bottom-middle of the home page to see your membership code.
3. Why don't I receive OTP when registering/ changing my phone number?
Please check if your registered phone number is correct or not. If not, there might be an error from the mobile network provider you are using, please try again if you don't receive the OTP, or call hotline 1900 3110 or visit Circle K Vietnam Fanpage for information support.
4. Why can't my phone number be registered?
You may have registered at CK Club before. Kindly delete your current CK CLUB application, download and register again within 24 hours. Fill required information and input OTP to access CK Club again.
5. Why do I not receive any notifications from CK Club?
The reason you are not notified from CK Club may that the "Allow Notifications" option is not enabled on your smartphone. To enable it, go to "Settings" on your phone then choose "Notifications". Here, find and select the CK Club app and turn-on "Allow Notifications".
6. Power failure/ Lost internet connection
Power failure: your transaction can not be completed on CK Club app
Lost internet connection: your transaction information will be updated after POS is getting the internet connection back. However, you cannot redeem Coupons or Gifts at that time.
CK CLUB MEMBERSHIP
1. How can I upgrade to Gold member?
At main screen, choose "More", go to " My Page" then choose " Membership status" to get information.
2. How can I collect points on membership card?
We do not have point collecting now. CK Club member will receive coupon or stamp card to get reward so customers do not need to collect points any more.
3. Why am I not be a Gold member although I purchased 50 times or purchased over 2,000,000VND?
A qualified Gold Member needs to either complete 50 purchases at Circle K stores or accumulate enough transactions with total amount of 2,000,000VND within 180 days. After becoming a Gold Member, you need to accrue transaction continously to maintain the membership status, either by collecting bills with total equivalent value of 2,000,000VND, or 50 purchases at Circle K stores within the last 180 days. If your membership status still has not changed even you satified the condition, please contact our hotline 19003110 or visit Circle K Vietnam fanpage for information support.
PERSONAL INFORMATION
1. How do I change my personal information?
You can change your personal information by going to "My Profile" in the "More" of the main screen, then click "Edit" in the top-right to start editing information and click "Save" to finish.
2. Why can't I change my profile?
Please check your internet connection, and try again later. If you have tried again but still not succeeded, please contact customer service team of Circle K Vietnam via hotline: 19003110 or visit Circle K Vietnam Fanpage.
3. How to view my transaction history?
You can view your transaction history at Circle K by entering "My Profile" then click on "Transaction history" to check your transaction history.
4. How can I see what promotions Circle K offers?
You can view or use promotions that Circle K offers in "Home", "Gift", "Promos" section at the bottom-right of the app screen.
5. Why I cannot find the promotion anymore?
Please check your internet connection, and try again later. Or the promotion has expired. You can refer to other promotions.
6.How can I find the nearest Circle K store?
You can find the nearest Circle K store by following these steps: Click on "More" -> click "Store Locator" -> Enter your address -> The app will automatically show you the direction to the nearest store.
CK GO DELIVERY SERVICE
1. How do I get a new password on CK GO?
If you forgot your password on CK GO delivery service or want to change a new password, go to "Login", select "Forgot Password". Then enter your phone number and receive the OTP to authenticate your account and change the password.
2. How can I check my order on CK GO?
Please contact Circle K Vietnam's customer service department to check your order as soon as possible via hotline: 19003110.
3. What time does CK GO service operate?
Thank you for your interest in our delivery service. CK GO service operates from 7 AM to 9:00 PM.